A ROMANTIC HIDEAWAY SET IN A TROPICAL PARADISE
You are reminded to take it easy as a gentle ocean breeze floats up the granite hillside and into your tree-house villa from the ocean. You can spend days lounging by your private pool and playing in the turquoise waters of Petite Anse bay with your loved one(s) or finding bliss at our hilltop Spa before enjoying a sunset meal on a deserted beach with your extended family. We guarantee that wherever you look for paradise, you'll find it right here with us.
This luxurious beachfront resort is located on a tropical hill overlooking the Indian Ocean, 19 kilometers from the Seychelles International Airport and 26 kilometers from Victoria, the country's capital.
Either on a jungle hillside or close to the beach, the luxurious suites and villas are located. In addition to private infinity pools, balconies, and living areas, all of the rooms include free Wi-Fi, flat-screen TVs, and iPod docks. Dining areas, as well as additional decks and pools, are included in the upgraded options. Room service is available upon request.
A complimentary breakfast buffet is provided. There are upscale restaurants and bars in the area. An outdoor pool, private beach access, a luxurious spa, and a fitness center are among the additional amenities available.
Who owns the Four Seasons Seychelles?
Desroches Island Developments Limited
Desroches Island Developments Limited is the owner and developer of the Four Seasons Resort Seychelles on Desroches Island, as is its sister company Petite Anse Developments Limited, which has been operating in the Seychelles since early 2003 and is the owner and developer of the Four Seasons Private Residences Seychelles. Both companies have been operating in the Seychelles since early 2003 and have a long history of success.
Closest Airport
Seychelles International Airport
Activities
There is plenty to see and do in the Seychelles archipelago, and our location on the southwest coast of Mahé makes for an ideal home base for exploring the island chain's natural wonders. The ideas our team has for on-site and off-site group experiences that are ideal for inspiration, networking, and team-building are limitless, and many of them are made possible by our exclusive relationships with members of the local community.
On-Site Activities
FEED BOTH YOUR BODY AND YOUR SOUL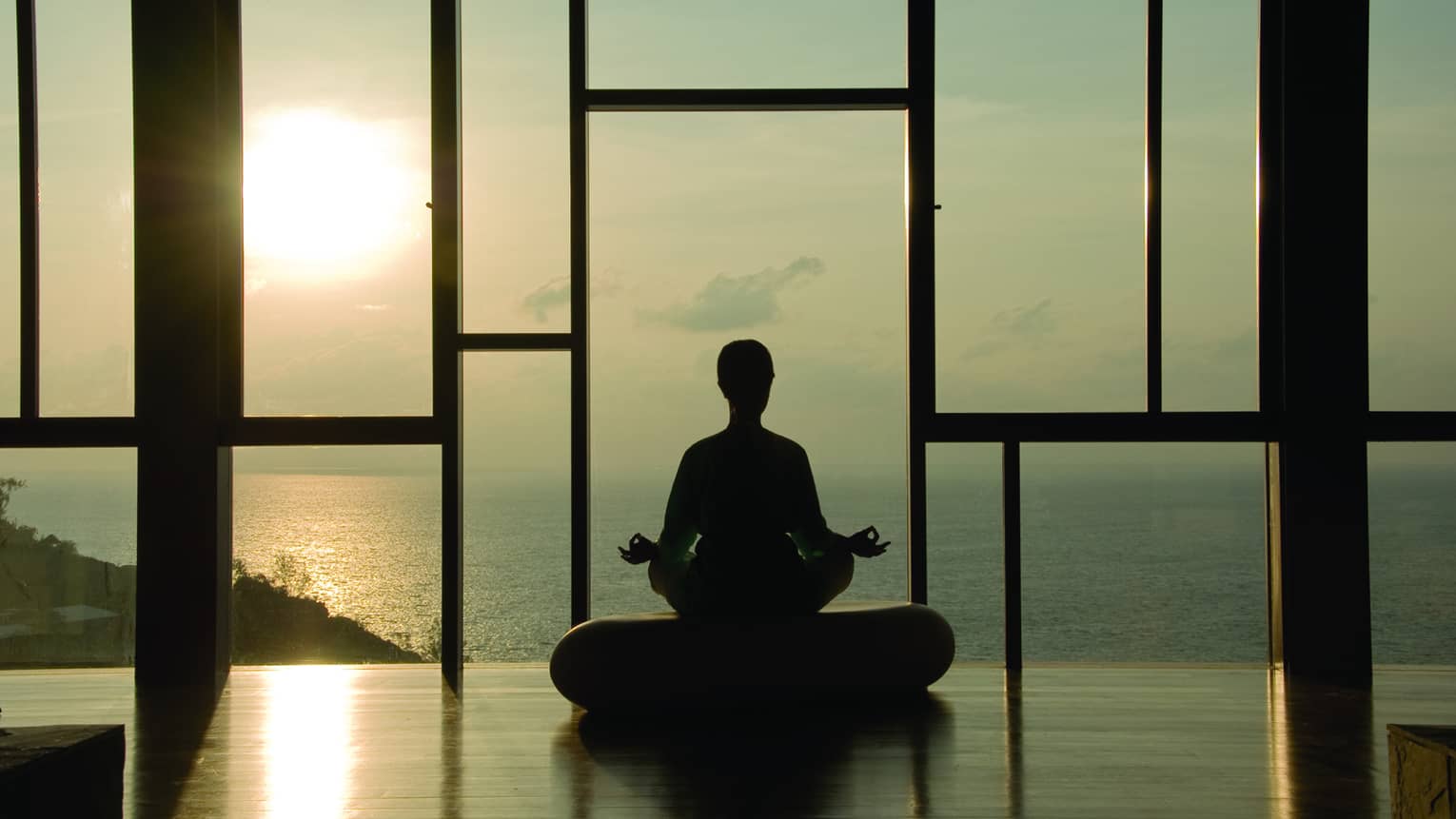 Organize a private yoga and meditation class for your group, followed by a delicious breakfast in our secluded Foumba, which is housed in the ruins of a traditional Creole house nestled among lush tropical foliage.
INSTRUCTION IN CREOLE COOKING
During a cooking class with one of our local chefs, your guests will be able to learn how to prepare some of Seychelles' most delectable dishes. They'll learn how to identify the flavors and ingredients found in Creole cuisines as they learn to prepare new, exotic dishes that can be enjoyed at home with their families.
POSTCARD FROM THE HEART OF PARADISE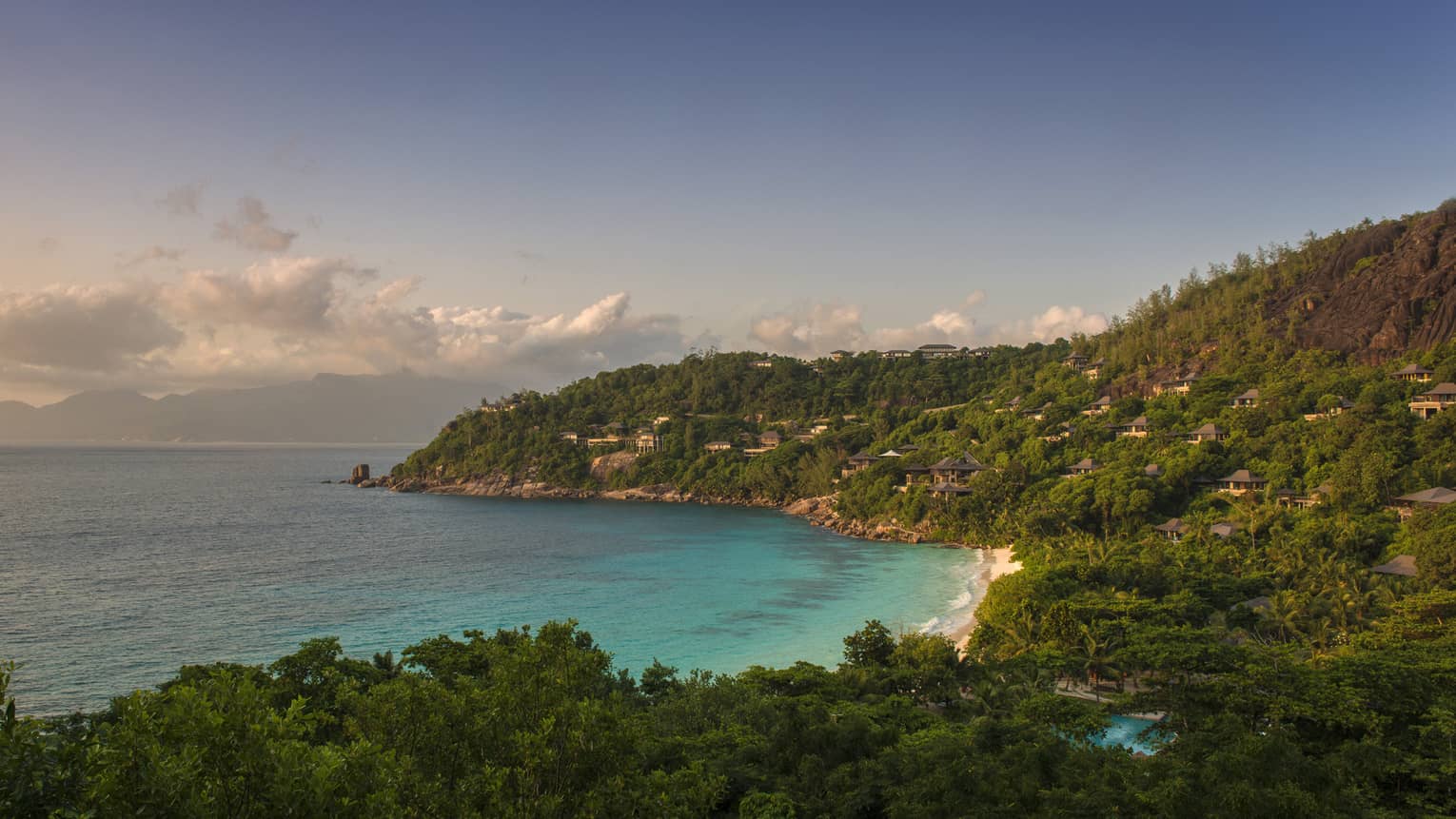 The best view of the Petite Anse bay can be had only from the granite plateau that rises above our Resort, which is situated high above the water. After a short 15-minute hike, your group will have the opportunity to participate in a personalized art class where they will sketch or paint the natural beauty that surrounds them. Their completed works will be scanned in order to create custom postcards, which will be mailed back to them along with their original artworks.
SHAKE IT UP
In our creative cocktail-making class, our expert bartenders will guide your guests through the process of creating their own drinks, which they will then be able to enjoy on the white sand of the Petite Anse Beach.
MARINE BIOLOGISTS FOR A DAY
In addition to snorkeling, our resident WiseOceans team will educate your group on a variety of interesting ocean creatures that also call the Seychelles home before taking them on an eye-opening tour of the reef. You and your group will keep track of how many creatures you see and how many different kinds you see, and then you will report your findings at the end of the day.
Off-Site Activities
ISLAND HOPPING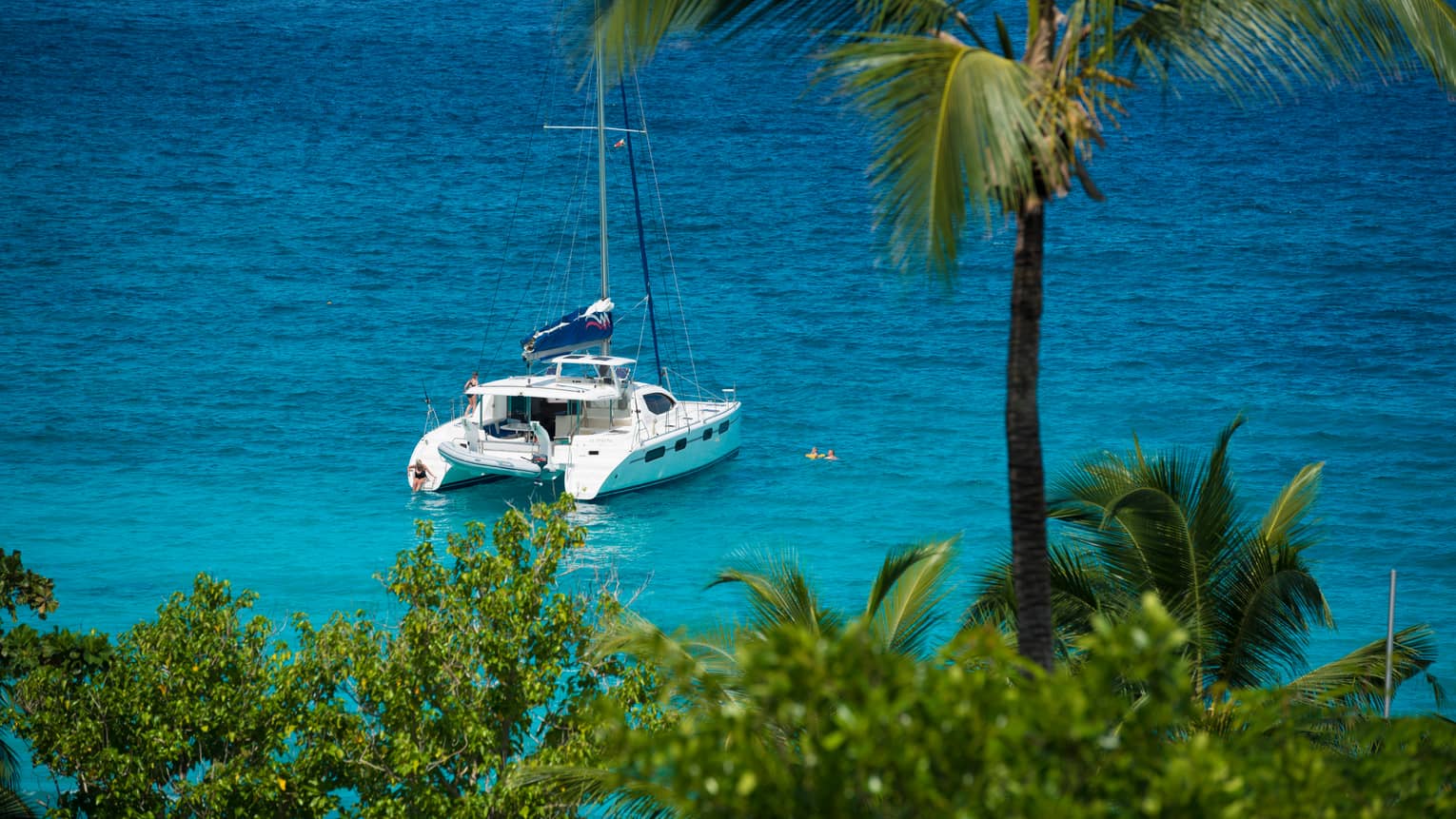 Take your group to another one of the Seychelles' popular islands on a chartered boat, which will include a catered lunch from Four Seasons. When they arrive on Praslin, they will be escorted by a local guide to the Vallée de Mai Nature Reserve, which is a UNESCO World Heritage Site, where they will be able to see the famous Coco de Mer plant.
MICHAEL ADAMS GALLERY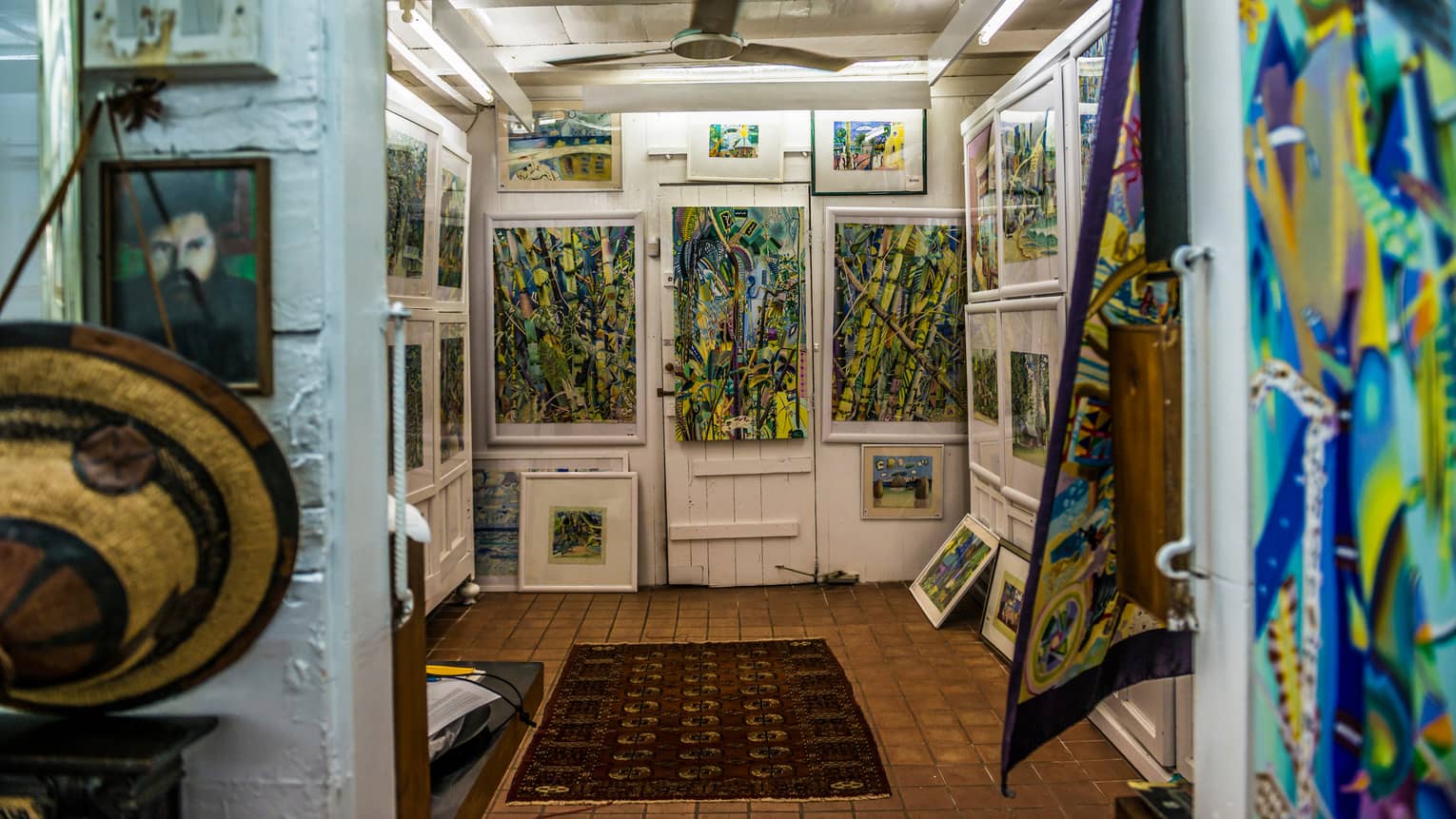 Michael Adams, one of the most well-known artists in the Seychelles, has been living and working in the country since 1972. (his famous watercolour paintings can be found throughout our Resort). Take your group on a day of artistic appreciation to the Michael Adams Gallery, which is only a short drive from our grounds and features a variety of works by local artists.
GARDEN GLORY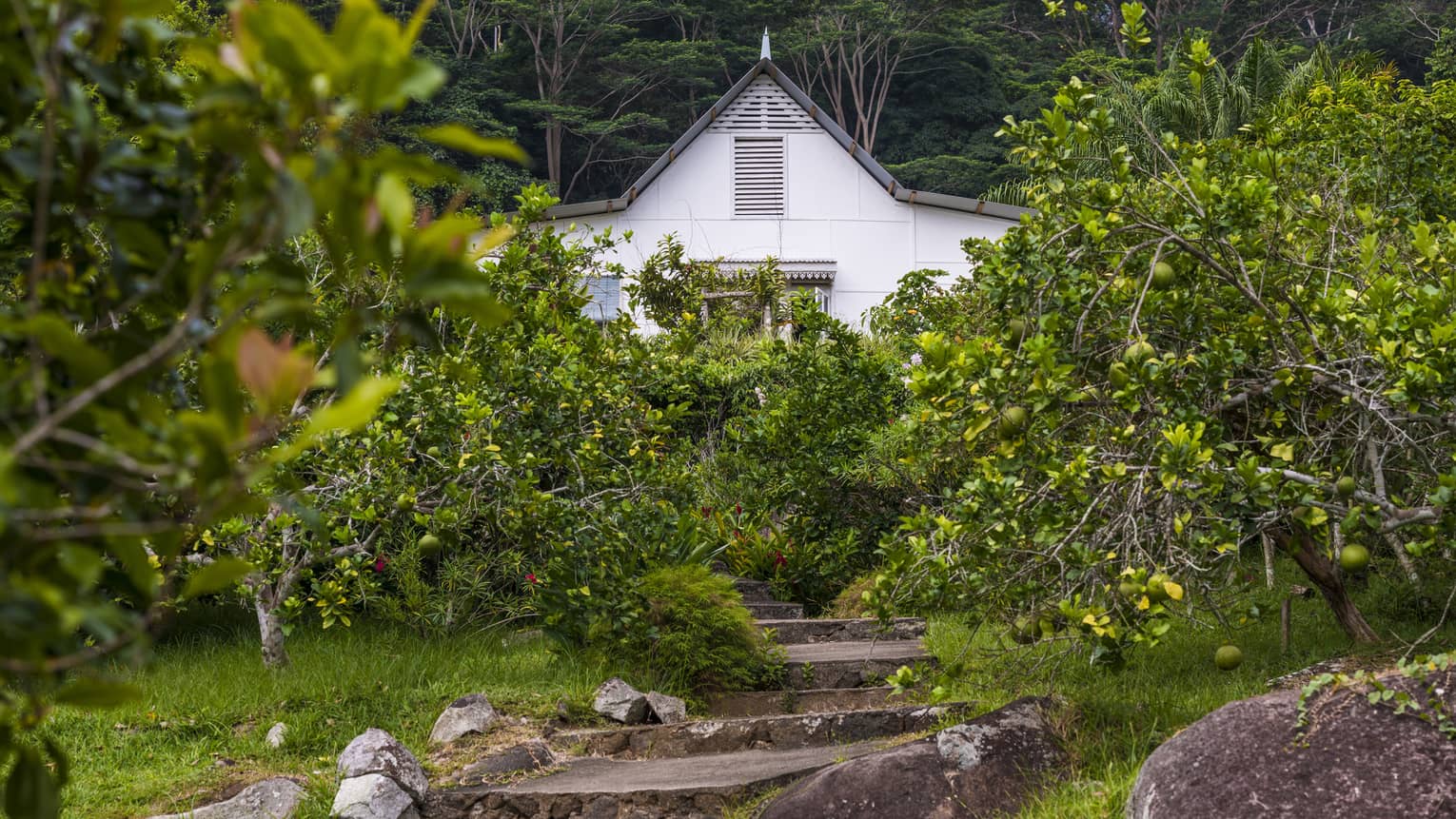 Plan a tour of the magnificent Le Jardin du Roi (Royal Gardens) so your group can learn about spice cultivation in Seychelles and the flora and fauna indigenous to the islands.
More activities